What is the difference between relationship issues and crisis situations? Much depends on the context, the individuality of a person and the singularity of a relationship. Your individuality and character and the context will determine the impact of a painful situation or crisis.

Some life-events are more impressive and overwhelming than daily recurring arguments and fights. In the end however they can have the same negative impact.

Do not forget! There is no perfect relationship, there is no relationship without problems. Problems are inherent to human existence and to a relationship of two persons. Do not panic!

There is a crack in everything,
a crack in everything.
That's how the light gets in.
(Leonard Cohen)

I shall present to you a number of issues that may cause relationship problems and crisis situations:

Communication

How much time spending together?

Intimacy and sexuality

Household chores and financial matters

The desire to have children

The advantages and disadvantages of having children

Infidelity and divorce




Communication
Communication problems as an access to psychotherapy
'We have communication problems.' For many couples this is an access to psychotherapy. Communication has become a magic term! Good communication can solve any problem. People end up in a crisis because they are not or not anymore capable to communicate.

We are however living in a time when every person is continuously communicating. We are permanently in contact with the entire world and are flooded with news items. Are we not capable anymore to communicate truly? Did everything use to be better in the past?

I really do not know. I do not want to be a cultural pessimist. We shall not stop the advances in technology. We only have to deal with them properly .


Communication implies misunderstanding!
Misunderstanding is inherent to human communication. We may know each other very well, we may be living together for a long time and we may have the same native language. Yet we do not really speak the same language.
Very often our message is not received the way it was intended. That causes misunderstanding and frustration. Why does the other not understand what I mean to say?

Feedback is important. To give and to receive feedback. Giving feedback is not the same as criticising. Receiving feedback does not mean that one has expressed himself incorrectly or inadequately. Feedback makes clear the message that has been conveyed.


Good feedback helps to communicate well!




How much time spending together?
Having a relationship with a person implies spending time together. How much time?


Quality time matters, for sure! But life is busy and demanding. How to deal with that?
Persons who are in love spend as much time together as possible. Just the two of them. They share their life experiences and look each other deep into the eyes. They kiss each other, passionately. Intimacy grows. They want to feel each other's touch, more and more.

Reality however sets limits. Young people must return home on time. Students have to study. Working single mothers are running out of time.

But it is so great to find one's soulmate. It often makes persons willing to change their priorities.


Resetting priorities is no simple matter
Dividing one's time is difficult. Being in love, attraction and curiosity can however have a big impact and make persons surmount many obstacles. Alas, that does not work always. Persons can end up fighting with themselves.


Not always a dream scenario
Not all love relationships start auspiciously. Many persons have seriously been hurt in childhood or youth or in former relationships. They might have problems to attach themselves properly.

They may prefer to avoid eye contact or to quit after some meetings.

When that happens repeatedly and you are aware of what is happening, a safe psychotherapeutic setting might be recommended. You will get more self-knowledge. It will enable you to approach the other with an open mind and more confidence.


Time is always limited
When partners start living together, they have more time to spend together. Mind you, in a certain way. There are so many tasks and duties to perform. It is important to break the routine from time to time.

Things get only worse over time! The sense of reality increases, obligations get bigger. Suppose you are building a house. Suppose you are having a baby.


Take the time you need and create moments of intimacy and love
Do not forget anyway that 'once upon a time'.... That time does not come back by itself. 'Togetherness' does not come naturally. Partners need to make time, time for the two of them. Despite busy agendas and many duties it is important and necessary to spend some quality time regularly.

You used to enjoy spending time together and sharing moments of intimacy. It all came by itself at the time. Remember that.


What is 'togetherness'?
Very difficult to answer that question. A person may want to spend more time together than his of her partner. A person may want to spend more time with friends or have more time for himself or herself or for own activities.
There are no rules. You will just have to find out.


Look for professional help before you are growing apart.




Intimacy and sexuality
Intimacy and sexuality are important elements of a love relationship. Persons in love are longing for each other. They want to see, hear and feel each other. They want to be as close as possible to each other.
Even many years later they will look back on the love and feeling, the intimacy and eroticism, the sexual enjoyment.
A life partner makes a good friend and is even much more than that
A good partner makes a good friend, not every friend makes a partner. A love relationship includes another important element. Persons in love not only want to talk, do things together, trust each other. They also want to be physically close, to become one. A certain chemistry makes them longing for intimacy and sexuality.
Intimacy and sexuality can intensively connect two persons
Friendship and trust are the basis of a love relationship, intimacy and sexuality make the connection stronger. In difficult times intimacy and sexuality can safeguard continuity and strengthen the courage to keep going.
But there are no intimacy and sexuality without problems
There is no programmed human sexuality. Human existence and human sexuality imply trial and error, finding out, succeeding, failing and starting over again.
Persons in love initially wish to be together forever. They have found what they were always looking for. They have found the other half. All the shortcomings of the human condition seem to disappear.
Human beings however do not escape reality and human existence. Feeling and love may be great, but there will always be moments of lack and loneliness.
Intimacy and sexuality do not always connect persons in difficult times. Relationship issues may cause mental and emotional distance. The relationship is getting worse, intimacy and sexuality are becoming less and less important. Do not end up in that downward spiral!
Dare to write your own manual
Desire and imagination may be greater than what one actually experiences. Many couples manage however to write their own manual. They learn to know their own body and the body of their partner. They learn to know what feels good and what is exciting. And they dare to spake about these matters.
They learn to deal with taking the initiative, seducing and being rejected. They are willing to appreciate the situation that presents itself. And they have an open mind for new things to try.
The less strict your manual is, the better. Sex can be fun and is connecting. There is no one ideal recipe.
Such partners can attach themselves properly to each other. They find a balance between the desire for connectedness and the desire for autonomy.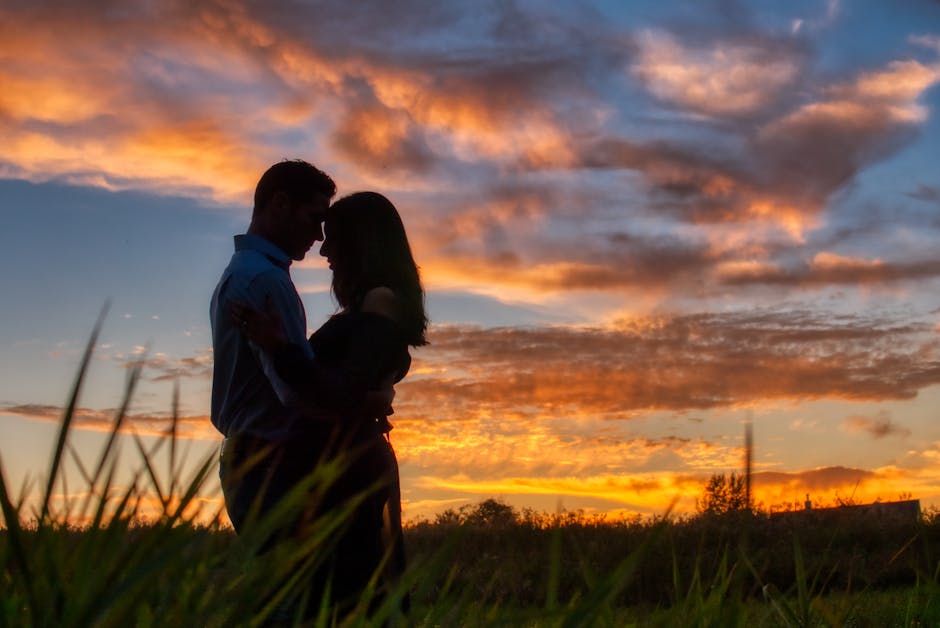 Sexual problems
Sometimes things do not run as smoothly. Men as well as women can have problems to commit entirely to their partner, very ofter for unconscious reasons.
There can be a difference in libido between the partners or a difference of opinion about what is acceptable.
There can be sexual problems as hypolibidemia or alibidemia, vaginism and dyspareunia, erectile dysfunctions and ejaculation disorders.
The sexual life of some partners has an intense and satisfying start, but decreases when they are going to live together, get married or are having a baby.
For some couples sexual contact is at all times relaxing and fun. For others everything must be perfectly arranged before they can even think about having sex. These two opinions and perceptions may clash.
Hard to discuss
Some persons have somewhat deviant sexual phantasies and desires. They do not talk about that with their partner. Frustration and distance may increase, sexual life fades away. The relationship is getting under pressure.
A person can doubt his sexual orientation and not dare to come out.
A person can be porn addict and need stronger and stronger stimuli to get aroused. Love and feeling may not provoke arousal
As people age
Intimacy and sexuality can also be important for older persons. Do not be put off by social taboos and prejudices. Nothing has to, but everything can happen. You will have to find the proper compromise.
Whether you are young or elderly, do not forget that intimacy, physical closeness and warmth are important. For any one of us. We want to be loved and feel secure.
Maybe you will not find out yourself or yourselves. Professional counselling might be recommended. Surmount your shame. You are not the only person having this kind of problems. To express yourself in the presence of an impartial and facilitating psychotherapist may prevent violent emotions and heated arguments. It will enable you to listen truly to each other.
Household chores and financial matters
Couples therapies often deal with dividing household chores. With not keeping to agreements. With modest attempts fading away in the shortest time.


Realistic expectations make a person happier
I do not have the intention to minimise this kind of problems. They can be of great influence. Partners however have different standards, different priorities and different expectations. There are so many things to do and there is always a lack of time.


Lack of time
In most couples both partners have a job. Young couples often have one or more children. Husband and wife are often both ambitious and looking for career opportunities. Great! But the children need to be brought to the day-nursery or to school. And be picked up again before closing time.

Your children have their after-school activities. You, yourself have social activities. One really needs to be a superwoman or superman. We have not said anything yet about the quality time for the two of you as a couple.

And things will not get easier when your children grow up and start going their own way.


Do not expect from yourself or from your partner what is impossible
A real retrace. Is there any way to escape it? Yes, there is. Do not expect what is impossible. It is necessary to set priorities and make compromises. And learn to live with imperfections. They can be charming. Do not only see the shortcomings.

It might also be important to delegate some tasks and duties. That is no simple matter. It means giving up control to some extent. But you will get some time to be a couple and to be loving parents.


Do not get consumed by financial matters and projects
The same applies to material possessions and financial matters. Of course, you want a great house and some luxury. It is however important to set priorities and to accept limitations. Put things into perspective and do not forget or lose what is essential.


Good partners are good in time management and negotiating
Looking for an acceptable compromise! Good partners are good in conflict management and time management. Negotiating implies talking, talking and listening. That implies making time for each other.

Persons argue about everything. Disagreement and conflicts are inherent in a relationship. Do not escalate the situation, do not run away, do not freeze.
You can learn to deal with disagreement in a constructive way and to put into perspective the myth of perfection.


Expressing yourself or yourselves in an impartial therapeutic setting creates new insights and more harmony.
The desire to have children
The desire to have one or several children is for many persons very important, in their lives and in their relationship. They fantasize about having a baby in the future. And that is not surprising.



So cute!

Look at the family photo album. The newborn baby is endearing. The baby starts to react more and more to stimuli. The baby recognizes mom and dad and feels uncomfortable in the presence of other persons. The baby starts crawling and sitting upright. He starts exploring and playing with toys. He makes his first steps, speaks his first words. Toddlers discover all kinds of things and experiment. And so on and on.



The traditional desire to have children

Many women and many men do want children. A person having a true desire to have children most often looks for a partner having the same desire.
The desire to have children generally goes together with a good relationship and the wish of creating a family. Two persons fall in love, get engaged, marry and want to have a baby. The love and feeling are sealed with having a baby. A child is the continuation of the name and the relationship. A source of meaning and happiness. A huge common project.
Persons in love want to share their love with a new, little human being. They are both longing for it, they bring it into the world and raise it.
Whatever happens, whether the partners evolve harmoniously or not, they remain connected forever. And both of them remain responsible.

When not being on the same page

Frequently partners are not on the same page. Sometimes very little is left of the traditional situation.
Some men and women are just friends with benefits. They do not have a true relationship. Some partners only start speaking about having a child at the time when one of both has an explicit desire to have children. Partners may have different wishes and opinions. Do they want to have a child and when do they want it? How many children do they wish to have?
Many couples give priority to their freedom and career. For the time being they do not wish to have a child or decide to postpone it.
A woman getting somewhat older can start to get scared not becoming a mother. Her desire to have a child may become very explicit and intense. Suppose her partner does not agree. Do they need to break up at once? Has the woman to look for another partner, who wants to give her a child?
I can only advise you
to speak about these matters in good time
and
to think about the consequences
. Not talking or not talking in time can cause serious internal conflicts and relationship issues.
There are lots of other difficult situations. Partners having children may break up, enter into a new relationship and wish to have a child with their new partner. What about having a homosexual or lesbian relationship and wishing to have a child? Or suppose you are a single woman not having a suitable partner and wanting to have a child.



The future father is always lagging behind

Even in the best possible circumstances, when both partners desire to have a child and are happy to have become spontaneously pregnant, man and woman move at a different pace. The future mom immediately experiences physical changes. She may feel discomfort and be afraid of delivery.
The dad of the future baby is necessarily lagging behind. Pregnancy only gets visible and tangible for him at the time of the first ultrasound of when mom's belly becomes thicker and thicker.
It is extremely important that the baby gets a place in the discourse of the future parents, that they fantasise together about him or her, think of a name and start making plans. Only then they will be able to become good parents.



When it is difficult to get pregnant

When partners do not get spontaneously pregnant after several months, they will go to see their general practitioner or a gynaecologist or have a consultation in a fertility clinic. You will get all the information and medical assistance you need.
Do not forget however that is necessary to have intercourse in a specific phase of the menstrual cycle. When you have sexual problems, dare to talk about them.
Medically assisted reproduction can require great physical and mental effort. The treatment itself is quite heavy. You will worry and might be a little stressed out about the result. Menstruating will be disappointing. When the treatment is successful and you have got pregnant, you might be more afraid of having a miscarriage than women who get spontaneously pregnant. You may feel tense, back and forth between hope and despair.
You need to stay positive.
Talk to your partner about your feelings and thoughts
. Or to friends or family members. There is no reason to feel ashamed.
When you and your partner deal with the situation in a different way,
do not hesitate to look for professional help
. I have a great experience in guiding couples having fertility problems.
Even without medically assisted reproduction things can go wrong. Some women have several miscarriages, sometimes after many weeks of pregnancy. Some pregnancies end up with a stillborn baby, a non-viable baby or a premature baby. These may be extremely touching experiences.
Look for professional help when persons in your immediate environment are not capable to support you appropriately. It is really not wrong to mourn.


The advantages and disadvantages of having children
It is fascinating to see a child growing up to become an adult. And at the same time enormously challenging.



Raising a child is not an easy matter

Persons are not educated to accomplish this task. It is however very often their greatest desire. There is no perfect or nearly perfect manual.
Getting and raising a child is
a lifelong responsibility and commitment
.
Parents will very frequently see their plans, intentions and expectations being thwarted by their child, as a baby, as a toddler, as a teenager and as an adolescent. Mom and dad will very often have different opinions about what they can allow and approve.
One child is more easygoing and more easy to deal with than another one. Or vice versa, a parent or both parents may more easily deal and interact with one of their children than with another one. It all depends on the temper of the child and the character of the parent or parents.

To love and care, to set boundaries and let go

Raising a child means enabling him or her to grow up and develop and facilitating that process. It is a matter of caring, giving affection, providing guidance and continuity.
Loving and being loved. A child must be able to develop into a person having own desires.
That does not mean that a parent has to allow everything. Not at all. Raising a child is a balancing act. Being confronted again and again with questions and challenges. Finding a balance between setting boundaries and letting go. Between caring, protecting, controlling and allowing freedom and autonomy. Parents must learn to accept and appreciate the individuality of their child.
A child can best develop in a safe and stable setting. Parents acting and interacting in a consistent way can guarantee such a setting.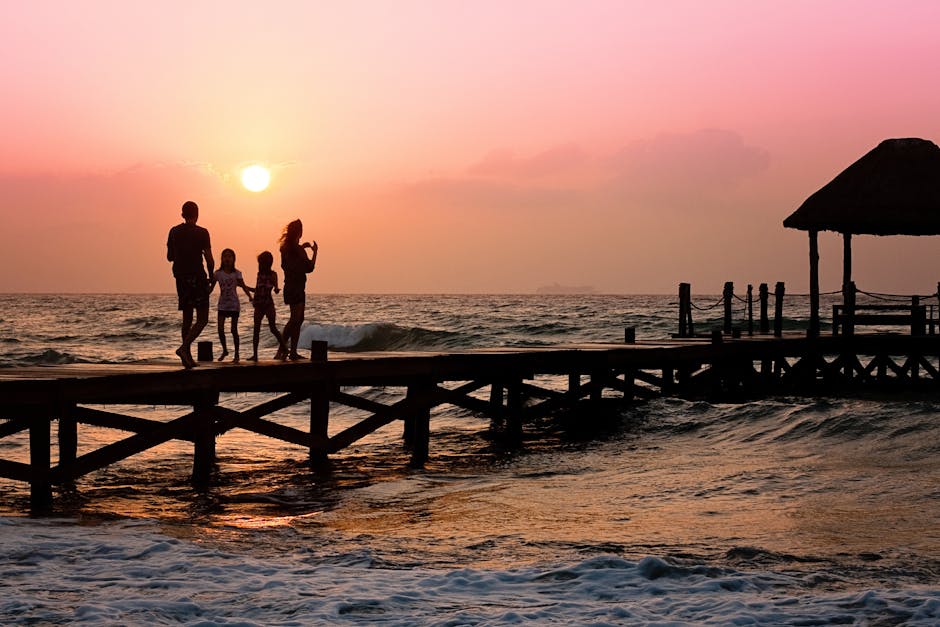 Growing up is not an easy matter

Raising a child is not an easy matter, nor is growing up. It is fascinating, but not always easy to gain new experiences, again and again. A child, a teenager or an adolescent can be struggling with feelings of anxiety and uncertainty, anger and sadness.
A child may feel like his parents do not understand him or are never satisfied or feel that they prefer his brother or sister. A child may not feel good at school or in the peer group, feel like he does not fit in.
Classes can be difficult or uninteresting. A child can suffer from fear of failure or performance anxiety and have got demotivated. He might prefer another discipline or simply does not know what he wants.
Many children and youngsters suffer from the conflicts at home or their parents splitting up. Far from a happy family. They will have to spend one week at mom's place and the other week at dad's place, moving all the time. Sometimes the parents' divorce is the best solution, for the children also. But anyway, it will imply a difficult period and great adaptation.
Things can even get more complicated. Mom and dad are getting a new partner. The children are getting step brothers and sisters from one day to the next. Mom and dad may want to get a child with their new partners. Many things are going to change.
Puberty is a difficult time in the life of many youngsters. Their body, looks and hormone system are changing. They often feel lost. They are fighting with themselves and others. In search of themselves and having an identity.
They get in love or someone gets in love with them. What to do? What do their parents allow and what do they want themselves? Are they ready to have a sexual relationship? Or is that much too soon?

Pay attention to the questions and problems of your child

Do not worry too soon, nor too late. Do not panic. Do not feel guilty and do not get angry. Those reactions will not help you. When your child has a problem, that does not mean that you have failed.
A constructive approach is much more helpful. Remember your own childhood and youth. You will realise at once that even at that time not all things were going perfect. Growing up, letting go and being let go do not come without struggle.
There will often be apparent problems. Your child may be aggressive, sad or anxious. Why does he or she behave that way?
Other persons may make positive or negative comments. The perception, judgement and sayings of other persons may differ from yours. Maybe your child behaves elsewhere in another way than at home.
Some children talk about their problems, about their feelings of anxiety and uncertainty, anger and frustration.
Sometimes parents can only speculate on what is happening. Your child starts to pull away, does not communicate, does not trust you. You may see this behavioural change. Friends or teachers of your child may speak about changes happening.

How to respond?

Realise that your child with time will become more and more a person having own desires. Do not expect that your son or daughter is going to meet all your initial expectations. Your child does not have to live up to your unfulfilled desires and expectations. You yourself have to support your child to find his or her own way.
When you are worrying, thinking that your child does not feel happy, talk about it with your partner. Express yourself anyway, do not get stuck in worries and irritations. Your partner may have a different perception. With two you see more. You can support each other and you will gain more insight.
You may always have communicated pretty well and openly with your child. At this difficult moment too you may have a constructive conversation and look for a solution together. Negotiate about choice of study, extracurricular activities, social media and sexuality. Pay attention to your children's friendships and love stories.
Some teenagers and adolescents have issues they are not able to overcome by themselves. They are pulling away or behave in a quite unacceptable way. Things can really go wrong and get out of control. Your teenager son or daughter may not want to go to school. You may suspect your child is taking drugs or alcohol or is harming herself or himself.
Parents may realise that the silent or weird behaviour of their son or daughter is concealing big trouble and very negative feelings. Your child may go through a serious identity crisis. How to restore the parent-child bond, confidence and communication? Should parents especially worry or take action, set more clear boundaries by instance?
Is psychotherapy recommended?
As a parent you can trust your own capacities and insights. When you have a lot of doubts however, It might be recommended to see an independent, impartial person. That does not mean that your pedagogical project has failed.
You as parents can consult a psychotherapist. Or your teenager or adolescent himself or herself can come and talk. Family sessions are also possible.
I do not guide or treat young children. I do not have that experience.
A therapeutic setting will provide the necessary time to talk about difficult matters. Therapeutic sessions may facilitate good and efficient parent-child conversations at home. They can help to boost your mutual understanding and communication.
Stay positive when you find yourself confronted with parenting problems. Give yourself and your child a second and even a third chance. And look back with pleasure on all the nice and positive experiencens you have been sharing.
Infidelity and divorce
Infidelity and unfaithfulness are very negative experiences in the life of a human being. They are a violation of trust. You feel deeply hurt. They do not, however, necessarily imply a relationship break-up.



Being in love and being unfaithful
What does it mean to fall in love or to be in love? Is it something you choose or is it something that happens to you? Not easy to answer that question. Opinions are divided.

In many persons' opinion falling in love happens to a person and happens regularly. Partners my have a good and durable relationship, they will nevertheless not remain insensible to the charms of another attractive woman or man.
In other persons' opinion one can only fall in love when the relationship is not really good. A man or woman has to open himself or herself up to it.

I do not want to make a statement. I simply do not know.

Of course, a person having a relationship can deal in different ways with the feeling of being in love with another person. At that moment you are able to choose. You can repress your emotions and promote your ratio. Or vice versa.

What is the best thing to do? To be honest, I do not know and I am not going to judge. Falling in love with someone else can be the onset of breaking up a less good relationship. But tell me, what is a less good or dysfunctional relationship?

My experience as a psychotherapist has taught me that not always the least good relationships break up and the least bad relationships continue.


Unfaithfulness being a point of no return?
Formerly things were much more evident. Partners married before the law and had a church wedding. They vowed to share their life for better and for worse. A marriage is forever, a divorce is an exception.

Were partners before happier than nowadays? Probably not, but at least things were clear.

Nowadays there are few rules and certainties. Two persons fall in love and start sharing things. Do they have a relationship?

After some time of sharing things persons start seeing each other as partners having a relationship, being married or not. They present themselves as such to other people. They have become a couple.
They confirm their connection and commitment in different ways. They are going to live together, they are building a house, they are getting a child.

Connection and commitment generally imply faithfulness. Being faithful remains essential.

Honesty and sincerity are very important in a love relationship. 'Tell me when you have got feelings for another person, tell me when you are falling in love.'

That frequently does not happen. Partners may wonder if it is necessary to be always totally honest. Most men and women sometimes feel attracted to or charmed by another woman or man. When they immediately realise what is happening and what is at risk... One may wonder whether it is worth burdening a partner with that. Anyway, let it be a signal to yourself.

Please, understand properly what I am saying. I am not speaking about lying, hiding things and cheating on your partner.

And do not forget, there are various definitions of infidelity or unfaithfulness. Partners having different opinions can get in big trouble.
For some persons having physical contact with another person is the worst possible thing. In other persons' opinion it is even worse that her or his partner feels affection for and is trusting another person.

Infidelity and unfaithfulness do not need to be a point of no return. Anyway, they are very negative experiences. Infidelity and unfaithfulness are painful, they hurt a person and betray his or her trust. Regaining trust and confidence requires time, lots of time.


Or being a turning point, a moment of reflection and correction?
Do not underestimate the consequences of being unfaithful. There is a good chance that your partner realises that things are changing.

Having a crush on another person or falling in love, even if it is temporary and under control, let it be a signal to yourself and a reason to take a closer look at your relationship. Reflect about whether you feel happy and satisfied in your relationship.

You need to reflect on your relationship from time to time and to talk about it with your partner. Partners are evolving and changing all the time. A relationship also evolves, needs to evolve. Some extra attention from time to time is not superfluous.

Partners often put up with many things, consciously or unconsciously. They let things go by and allow opportunities to pass. Life is busy, things go their own way. Is there any reason to cause trouble? Things are going well enough. Partners spare the other and themselves, they avoid conflicts.

One may wonder if that is the right decision to make. Partners are missing the good things. At the start of their relationship, however, those good things came by themselves and happened spontaneously. Now irritations and frustrations are getting bigger and bigger. Partners become distant, intimacy decreases, communication is reduced to making practical agreements.

There comes a point when it all becomes too much. Partners may end up having no more energy. They do less and less things together as a couple. Sooner or later, it is bound to explode. With lots of anger, sadness and sorrow. Unfaithfulness may come to light and the relationship may be at risk.

Your relationship needs some renewing. A moment of reflection and correction. That can work wonders and give impetus to improving your relationship. You will discover each other again and get back in touch.And you will find out how to deal with the less pleasant aspects and inevitable differences.

Sometimes distance and frustration have become too big and conversations despite all good intentions end up in emotional fights.


Expressing yourself in the presence of an impartial and moderating person helps to turn negative feelings and unnecessary emotions into understanding and tenderness.


The role of social media
All of us, young and old, have a smartphone. That means, having access to websites, social media and social networks.
I discuss this subject in detail under the heading 'Individual therapy. Individual problems and crisis situations'. I shall briefly mention it here.

Social media do not cause infidelity or unfaithfulness. Even before, partners were unfaithful, probably just as often as nowadays.

Social media, however, enable persons to connect continually to the entire world. To your own partner and the persons close to you, but also to other ones. That has its advantages and disadvantages. Persons must learn to deal with these opportunities in a careful and proper way.

It is great to be able to look up something quickly, to send a little message, and so on.

The modern technologies can, however, also involve risks. When partners want to be in touch with each other constantly, continuously want to know what the other one is doing. Even worse, when a person starts controlling his or her partner, using his or her smartphone. When a partner is getting too eager to visit certain websites. When a partner starts using his or her smartphone to be continually in touch with a virtual partner, a lover or mistress.
At that moment the modern technologies start to be risky and dangerous.


Learn to use the modern technologies in a proper way.